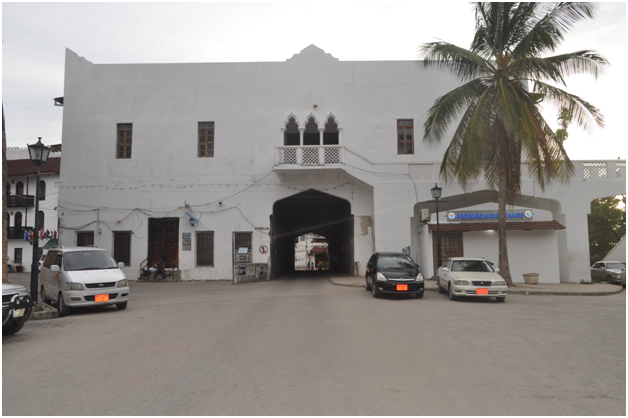 The Department of Museums and Antiquities has a long history facing many changes since in 1900s during the British colonial period. Major Pearce wrote the book Zanzibar, Island Metropolis of East Africa and Stockley who wrote Geology of Zanzibar and Palaentology of Zanzibar. These two put in writing a lot of news about history, Culture and nature. At that time Zanzibar was a Colonial hub to arrange their strategies concerning about East Africa, so many letter and archives written. After the First World War in (1914 – 18), the Peace Memorial Museum (Beit – el – Amani) was started in 1925, this museum was history of culture specialized in (ethnology) and in 1930 another museum of natural history property established. At the middle in 1927 antiquities and historical sites Act was founded. In 1954 the Government considered of set up the Department of Archives and Museums and the following year in 1955 the proposer set up under Dr. Spurrier. After him Mr. Thompson and another Europeans followed. After the Revolution in 1964 Museums was headed by Mr. Masheko Ali, at that time the Department was renamed including Antiquities. After that, professional problems started, and in 1984 America helped rebuilding professionalism by bringing Dr G. A. Davis, Director of Illinois State University Museum to propose solution. Department of Archives, Museums and Antiquities under the Director Mr. Hamad H. Omar who replaced Mrs. M. Alban. In 1987 Department included component of Tourism under the Ministry of Information, Cultural and Sports. In 1990 the Department was under the President's Office. In 2000 the Department was under the Ministry of Education. In 2010 The Department was divided in two Institutions – Department of National Archives under President's Office and Department of Museums and Antiquities under the Ministry of Information.
EMPLOYEES.
Department has 116 employees among them are 62 men and 54 women. In Unguja has 102 employees and 14 in Pemba.

MISSION
The Department mission :-
a) To conserve historical site, monuments and museums for the purpose of serving treasure of the history and culture. b) To continue history and archaeology research.
c) To providing education historical and culture information to the researchers and learners for academic purpose.
d) To use resources as attractions for the Government income.

VISION

DEPARTMENT LAW.
Antiquities law control with the Act No 11 in 2002. The Museums Law is in the process.
---